THE CONTINUING SAGA OF STEVEN WHITE'S
"WAY OF THE STRIKING FIST"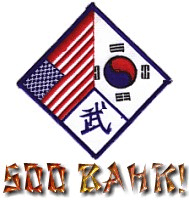 (graphic courtesy of Mr. Michael E. Cummins)


During a recent tournament, I had the privilege of talking with Mr. White, and suggested that he put his comic strip on the web. I told him that it would be great to see his artwork and storyline on the net, so without further ado, here it is...
(this material is property of the U.S. Soo Bahk Do Moo Duk Kwan Federation, Inc., and is not to be used, duplicated, or copied without the express permission of "the federation", and Mr. Steven White. Used with permission)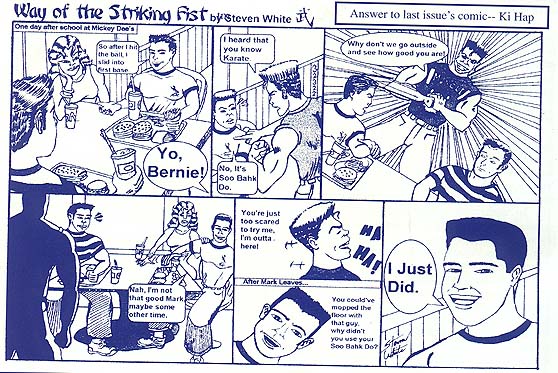 Hopefully you enjoy the comic strip as much as I do, let your Soo Bahk Do brothers and sisters know that its on the web now. Please let us know if you want to see it on a regular basis, send your comments to
Keep Mr. White's comic strip on the web !

UPDATE... MARCH 1999 - NOW SEE MR. WHITE'S CONTINUING SAGA IN COLOR


REMEMBER IF YOU LIKE TO SEE MORE OF MR. WHITE'S WORK, CLICK ON THE HYPERLINK ABOVE AND EMAIL YOUR FEEDBACK TO HIM.