Desert Shield & Desert Storm
(I want to dedicate this page to the young men and women who made my job during Desert Shield and Desert Storm, one of the most memorable times in my life. You made me proud to serve with you. Lest we forget... those who served, and made the ultimate sacrifice.)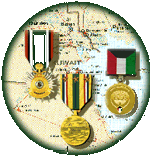 These three campaign medals were awarded to all participates of Desert Shield/Desert Storm. (In the center, the U.S. Southwest Asia campaign medal, on the upper left, the Saudi Arabian "Liberation of Kuwait" foreign decoration, and on the left, the Kuwaiti Liberation medal. (http://www.gulflink.osd.mil/) If you're a Gulf Vet, check out the latest news concerning gulf vets at Gulflink, click on the name. Photo/graphic courtesy of GULFLINK.
This was taken during Desert Storm '91 at Dhahran Air Base, Saudi Arabia, while we were performing mobile reserve force (force protection and aircraft security) duties. I was assigned to the Air Force Security Police Squadron, South Sector supervisor.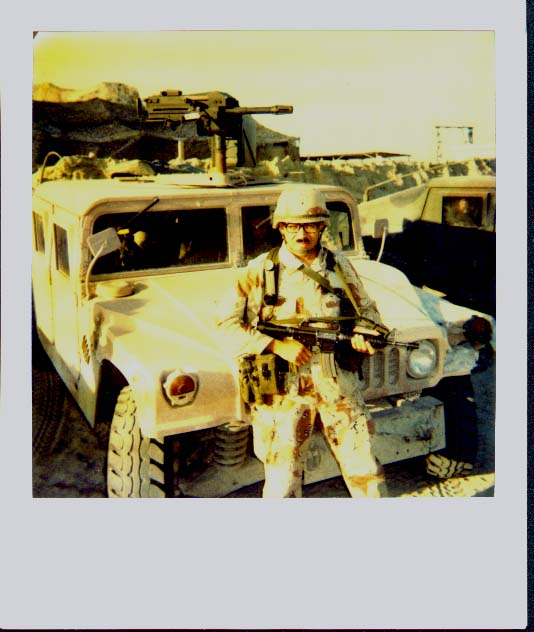 These are the only photos I ever had taken during Desert Storm. It must have been all those scuds that kept us under ground most of the time.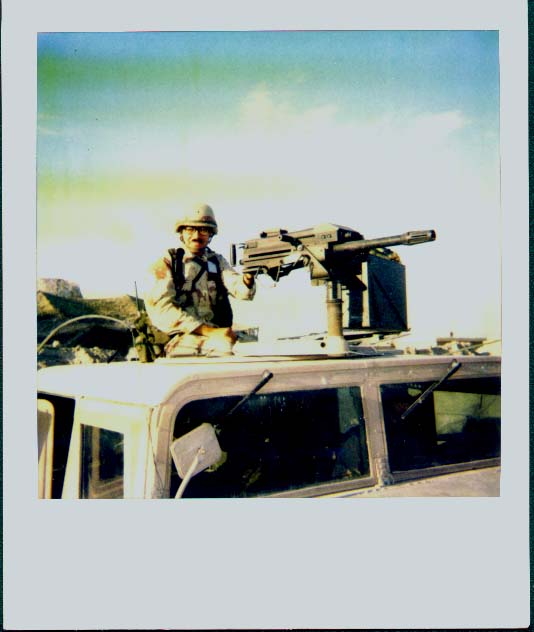 That "big gun" on top of the Hummer is a grenade launcher (Mark 19), awesome firepower!


These aircraft were flown by Kuwaiti Air Force pilots who had escaped from Kuwait during the Iraqi invasion or who had been out of the country on training. They flew everyday during the air campaign, I don't ever remember any of the pilots missing a sortie (mission), until Kuwait had been liberated. These pilots showed a lot of courage facing the daily task of bombing their own country.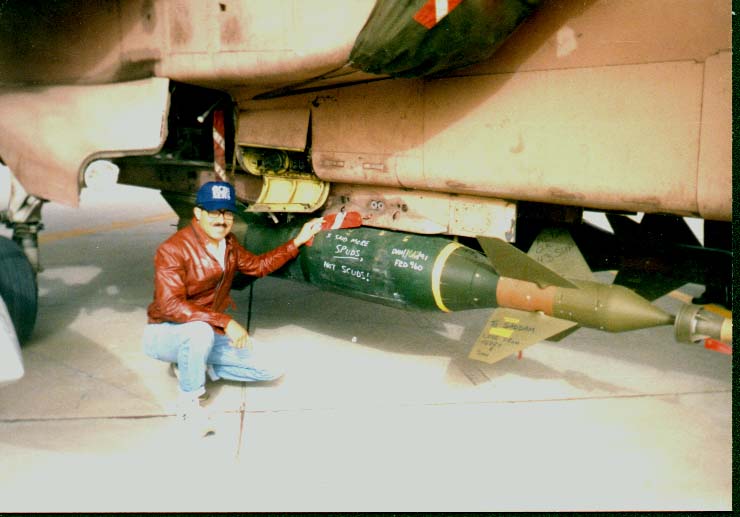 This "live" laser-guided bomb was attached to a British Tornado. It was labeled, "I said more spuds, not scuds"! I think this was one of the last Tornado missions prior to the end of the war. Which occurred that every same day I had the picture taken. Notice I was not in uniform. The war had ended and I finally got a full day off!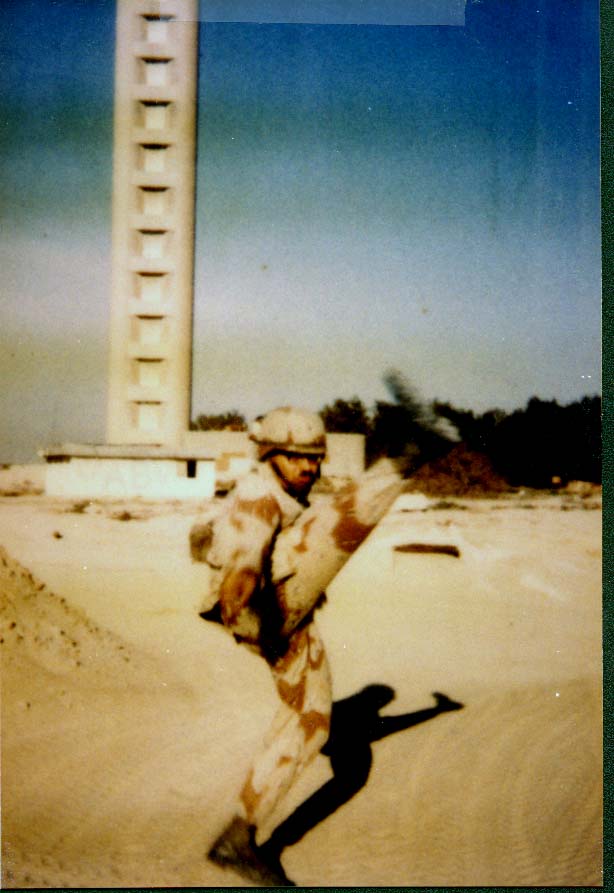 Early morning close order drill - Soo Bahk!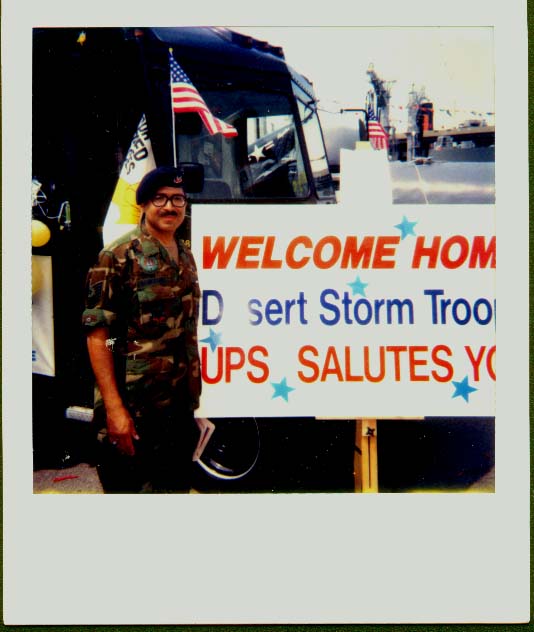 My hometown "New York, New York" put the red carpet out for all of us returning from the desert. A ticker-tape parade, I'll always cherish the memory. Way to go New York!! The parade in D.C. was awesome and a very significant event in my life.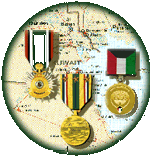 I eventually retired from the Air Force after 22 years service.
Click on the medals above to return to my main menu on the Soo Bahk Do™ martial art.
Click on the official logo to go back to the Puerto Rican
Soo Bahk Do™ martial art Web Page